Kömmerling O70 PVCu Windows
Tomorrow's energy efficient window and door system is here ...
We're all proud of our homes and the decision to invest in windows and doors is an important one. Beautiful looks, lasting performance, high security and energy efficiency are the key ingredients in our products.
KÖMMERLING been sensitive to the environment for many years and that includes our unique greenline, lead free compound, that's inherent in all of our window and door systems. We also operate Recycline, a process of collecting any scrap PVCu materials from our customers for recycling. This includes old first generation PVCu windows that your Authorised Installers are replacing, right across the UK and Ireland.
A window or door is not only functional, but it can be stylish too. A subtle change in design from your existing window or door can result in more practicality, better looks and enhanced energy efficiency. Your Authorised Installer can help you with this
important decision.
Our windows and doors have been designed to offer the highest levels of security for your home. With over 1 million burglaries or attempted burglaries each year in the UK, it's important to make your home secure and we're here to help.
Our installers can offer you windows and doors that have multi-point locking systems and even lockable handles.
Profile Suite
Brochure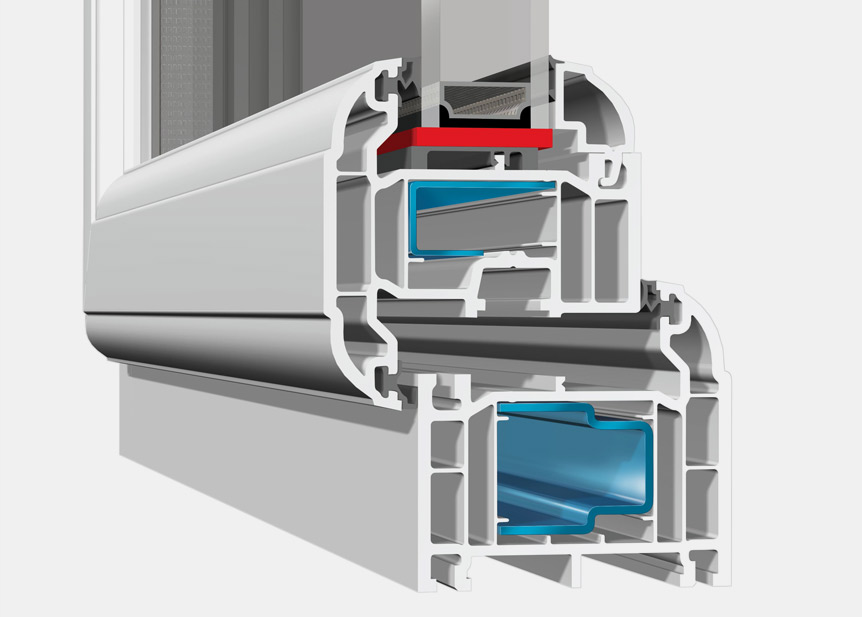 Kömmerling O70 Windows
Application
Domestic / Commercial
Profile Sash
Ovolo
Security 
Multi-point locking espag, Inline locking handle as standard
Frame depth 
70mm
U Value 
1.4 -1.6 w/m²k 
SH Max o/a width 
700mm
SH Max o/a height
1300mm
TH Full Push Out Max o/a width 
1300mm
TH Full Push Out Max o/a height
1300mm
WER
A - C
Add ons
15mm, 25mm, 50mm
Bead
Internal
Cills
85mm, 150mm, 180mm
Glazing
DG 28mm  / TG 36mm
Astragal Bar
18mm
Run Through Sash Horns
Available